Why Indonesian Literature Isn't Popular Abroad?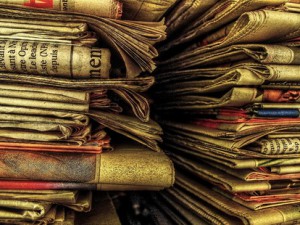 It is a fact that the Indonesian literature is not wide-known around the world. I hardly believe that even the philologists with the university degrees would be able to recall at least two Indonesian writers. An important issue is what the reasons for the low spread of the Indonesian literature on an international scale are.
To start with, one of the chief factors that determine a certain national literature popularity level is the features of a country it originates from. First of all, it is worth taking into account the country's role in the global political, economical and cultural life. Considering these aspects, Indonesia is not influential enough due to the low economical development and unnoticed participation in the crucial historical events. Consequently, Indonesia does not attract the attention of the foreigners and its literature does not provoke their interest.
Another explanation of the Indonesian literature unpopularity is connected with the translation and publishing problems. The Indonesian language is rather specific and spoken mainly only by the locals, so there's a lack of foreign translators willing to work on the texts written in Indonesian.
As a result, it is almost impossible to find the editions of the translated Indonesian literature available for reading by people from different countries. Bayuni (2015) claims that in order to increase the popularity of the Indonesian books overseas "there is no alternative other than translate even more titles into foreign languages".
In conclusion, it is important to mention that the obscurity of the Indonesian literature does not mean its bad quality or inferiority. Few readers of "world literature" are aware that Indonesia is home to some of the world's oldest literary traditions (Day, 2007, p. 174).
References
1. Bayuni, E. M. (2015, October 16) Translation is key to Indonesian literature going global. Retrieved from http://www.thejakartapost.com/news/2015/10/16/translation-key-indonesian-literature-going-global.html
2. Day, T. (2007, June) Locating Indonesian literature in the world. Modern Language Quarterly 68 (2), 173-193. http://www.academia.edu/4446037/Locating_Indonesian_Literature_in_the_World
Our Indonesian literature essay sample is presented as an example of writing this type of paper. You can't use it as your own essay. If you want to get a unique paper, place an order on WriteMyPapersOnline.com.