Write an essay speaking about the search of identity of the African-American woman in the 1920s and 30s.
Their Eyes Were Watching God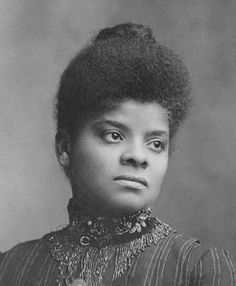 CALLING DREAMS: SEARCH OF IDENTITY OF THE AFRICAN-AMERICAN WOMAN IN THE 1920-30s
The right to make my dreams come true
I ask, nay, I demand of life,
Nor shall fate's deadly contraband
Impede my steps, nor countermand.
Too long my heart against the ground
Has beat the dusty years around,
And now, at length, I rise, I wake!
And stride into the morning break!
Georgia Douglas Johnson, 1922
It is generally agreed today that black and white people are almost equal in comparison with previous centuries.  However, Viola Davis' Emmy impressive speech in front of the A-audience made me think over the problem of African-American women's identity and opportunities.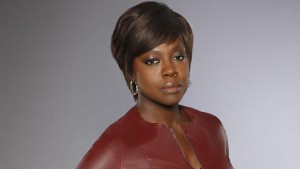 The actress began expressing her gratitude for the Award quoting the outstanding abolitionist, Harriet Tubman,"In my mind, I see a line. And over that line, I see green fields and lovely flowers and beautiful white women with their arms stretched out to me over that line, but I can't seem to get there no-how. I can't seem to get over that line." Doubtless, the fact that Viola Davis has become the first actress of color to win the Award over the last 67 years proves that "the line" is being gradually washed out. To my mind, the process of washing this "line" out began in 1920-30s years, during one of the greatest cultural period in America – the Harlem Renaissance.
I am inclined to believe that the Harlem Renaissance was one of the most important steps for African-American women in search of their identity. There is no doubt in my mind that  the achievements of Mamie Smith, Bessie Coleman, Georgiana Simpson, Lucy Diggs Stowe, Mary Montgomery Booze , Elizabeth Ross Hayes and many others will make you also think so. They are the greatest female representatives in the Harlem Renaissance who tried to make women of all colors equal.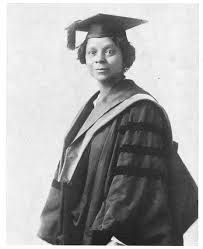 Let us continue with considering the facts, provided by Lewis J. (2015), "Mamie Smith and her Jazz Hounds recorded the first blues record, which sold more than 75,000 copies in its first month. Bessie Coleman became the first African-American woman to earn a pilot's license. Georgiana Simpson became the first African-American women Ph.D.'s. Lucy Diggs Stowe became Howard University's Dean. Mary Montgomery Booze became the first African-American woman elected to the Republican National Committee. Elizabeth Ross Hayes became the first African-American woman board member of the YWCA."  The women's accomplishments did were unprecedented,   as according to Beal (1969), "the black woman likewise was manipulated by the system, economically exploited and physically assaulted". It is very clear from these facts that those women struggled for the equality and self-identity despite their tragic historical background and numerous racial and gender stereotypes.
To draw the conclusion, one can say that the search of the African-American women's identity has started in the Harlem Renaissance period and it has been continuing up to the present. Being a part of two marginalized groups (being colored and being women), black womanhood is unhesitatingly moving toward their self-determination and rights equality.
References
Beal, F. (1969). Double jeopardy: to be black and female. New Generation, 51, 23-28.
Lewis, J. (2015). Women and African American history: 1920-1929. About education. Retrieved from
http://womenhistory.about.com/od/aframwomentimeline/a/aaw1920_time.htm
If you like our history essay sample, you can see more on our blog.  WriteMyPapersOnline is here to help you. All you have to do is to fill in an order form with your requirements and set the deadline. We have a team of professional writers, editors and proofreaders ready to help you with any type of paper: essay, term paper, research paper, dissertation, etc. Moreover, you can contact us any time, 24/7. We have affordable prices so that any student can buy papers on our site. What are you waiting for? Submit an order right now!