Are webinars a relevant marketing channel?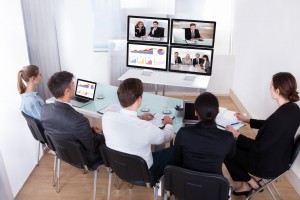 Digital media has opened up two-way communication opportunities that no one in business has experienced before. Offerings can now be discussed in group format through a webinar. There has been extensive discussion on the topic of the relevance of webinars as a marketing channel which has revealed some interesting insights.
Webinars are successful with offerings which require much explanation due to their complexity. For example, safety products require a high level of informational output before a purchasing decision due to the high compliance and technical nature of the products. As such, the webinar format allows in-depth information can be tailored to the audience's needs.
When closer relationships with clients is necessary webinars prove a relevant marketing channel. In building the close relationships required by, for example, a long-term service agreement, a webinar can provide the social reassurance which can be crucial to a business relationship. Rose (2014) found marketers using webinars found benefits in the generation of opportunities and brand awareness, supporting the use of webinars.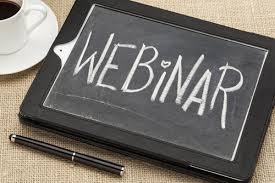 However, it is difficult to determine a return on investment (ROI) of webinars and so this medium is mostly used in conjunction with multiple channels to aid a marketing campaign. Also, Molay's (2009) survey reveals the perception that rewards of using webinars outweigh the costs only after a significant time. Suggesting that perhaps webinars may not be as relevant in terms of ROI as other marketing channels.
In conclusion, the webinar format this marketing channel has proved successful for highly technical offerings, or for relationship building is required between provider and client. Therefore, the webinar can be seen as a relevant marketing channel in today's digital marketing campaign.
References
Rose, R. (2014, 3 June). Make the Most of Your B2B Marketing Channels: Research on Webinars. [Weblog]. Retrieved 12 November 2015, from: http://contentmarketinginstitute.com/2014/06/b2b-marketing-channels-webinar-research/
2. Molay, K. (2009, 17 June). Survey Results: Are Webinars Effective? [Weblog]. Retrieved 13 November 2015, from http://wsuccess.typepad.com/webinarblog/2009/06/survey-results-are-webinars-effective.html
You've just read a marketing essay sample that can help you to write your own. However if you don;t want to do it on your own, use WriteMyPapersOnline, that is a professional writing service that offers high-quality papers written with an individual approach for every customer. If you don't want to miss the deadline, or get a low grade, you've found the right place. From now on, you will have a good reputation in your college or university. If you want to buy a paper at an affordable price, just place an order with your requirements and set the deadline. Students' interests are our primary concern. That's why you can be sure you'll get professionally written papers.