Is Google Affecting The Attention Span Of Young People?
Recently Internet has become the most popular resource when people are looking for some kind of information. If any question arises in a person's mind, the first idea how to get answer is Google search or other Internet site. This fast and easy way to get information on in fact any topic brings convenience into people's lives on one hand, and it weakens some basic people's skills on the other hand, in particular the attention span. For a number of reasons this afect touches more seriously young people. In this essay we will discuss how Google affects the attention span of young people, and what are the ways to deal with this issue.
In the era of digital information people are used to use all the opportunities Internet gives, and this affects our brain work dramatically (Waugh 2012). Let's imagine how the whole process is going in the case of using by somebody the Internet search. When a person has got in his or her mind some kind of question, either hard or easy one, Google comes first to mind as a source of information to answer that question. Then a person approaches the computer, or even easier, takes the mobile devise, and types in Google the relevant query. In a moment numerous results appear in the window, a person gets into them, and the work is done, that's it.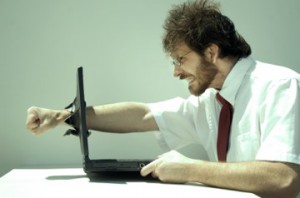 The above given example shows the monotony of person's activities. The only activities done in the example were: several steps toward a computer, or even no steps if a person had been sitting in front of the computer when a question appeared; thinking out, which words to type in Google search, and typing them. And the problem has been resolved in these mentioned several very easy steps. However, such monotony takes a person away from diversifying his or her activities to solve existing problems. And as a result of using just several activities a person loses other certain skills, which are not done on a regular basis.
In the above example, in order to resolve an issue via Google, a person did not do any thinking on where to look for that information (he or she had already known about Google, and did not need to think about other possible information sources), or which sources of information exist in general. A person lost such opportunities as to look at his or her own memory from past experience; to try to get answer by himself or herself, from personal experience; or to speak to other people to discuss that question.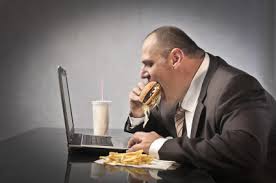 In addition to the above mentioned, using of Google gets people to having less physical activities. All the activities needed for using Google search are typing by person's fingers, and in order to have clear head, and in particular to be able to have attention span, people need to do various physical exercises (Thompson, n.d.). Otherwise, brain productivity drops.
Searching in Internet for hours, without even a need for it, what is not a rare case for many people, gets people to lack of diversity and getting used to a routine. Together with little physical activities this causes in some cases lack of interest to certain aspects of life (Yashinsky 2009). People start to lose their hobbies, lose interest to communicate with their friends, lose interest in studying, etc. The activity, which is getting more and more usual for a person's behavior, is sitting in front of the computer and getting one after another the references in Internet. After hours of such Internet searching a person does not have new achievements or new findings. What he or she has had is only wasted time.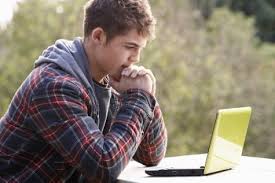 The era of digital opportunities attracts the most the young generation. People of younger age have been growing surrounded with digital equipment, including computers, mobile phones, and other devices. They do not imagine life without digital devices, and therefore are subjected to their impact even more than older generation, who at their younger age used to live without digital equipment. Such digital equipment affect on young generation causes them to suffer from lack of physical exercise, and that affects young people physically and psychologically. Wise parents try to do their best to diversify the children's activities. Such parents not only limit children's time in front of TV or computers, they also stimulate children to spend enough time outside, to have various physical exercises, develop different hobbies, what helps children to develop different skills. That in particular influences positively the brain work and the possibility to focus and keep attention on different things.
Taking into consideration the above said, we may conclude that there is a negative influence of Google onto attention span of the young generation. At the same time, there are ways to overcome this problem even now in a digital era, without damaging the children's  possibilities development.
References
1. Thompson. T.  N.d. 'The Factors Affecting Attention Span in Children'. Native remedies. Retrieved from http://www.nativeremedies.com/articles/factors-affecting-attention-span-in-children.html.
2. Waugh R.2012, January 25. 'Are our brains being boggled by Google?' Science & Tech.
Retrieved from http://www.dailymail.co.uk/sciencetech/article-2091127/Google-boggling-brains-Study-says-humans-use-internet-main-memory.html.
3. YashiY C.J. 2009, November 4. 'Technology's Effect on Human Intelligence: Why Google and Wikipedia Are Making Us Stupid'.  The Digital Dialogue. Retrieved from http://www.personal.psu.edu/cpl2/blogs/digitaldialogue/2009/11/technologys-effect-on-human-intelligence-why-google-and-wikipedia-are-making-us-stupid.html
You've read a computer science essay sample that demonstrates how an academic paper should be written. However if you can't handle essay writing, get help from WriteMyPapersOnline. With our help, you can forget about your worries as our writers are professionals in academic writing. All you have to do is to place an order on our site including all your requirements and setting the deadline.