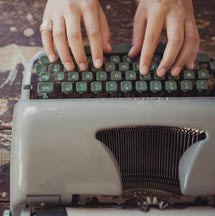 WriteMyPapersOnline.com is connected with EssayShark.com that is one of the biggest and the most legit writing service on the Internet. It is easy to prove. Check out all adavantages of EssayShark below. Why have you not used it yet?
Many people worry whether it is legitimate to use custom writing services and how convenient is it for customers and writers? They also wonder about what guarantees are offered to both customers and writers and what is expected.
EssayShark.com writing company has two primary aims:
 To maximize students' academic success and learning potential for research-based projects and other types of academic tasks.
 To provide jobs to freelance writers with high payment rates, self-maintained schedules, wide choices of projects and twice a month payments.
The Main Things Defining Legit Essay Writing Service
1. No need to pay for the paper in advance.
When applying for help with academic paper models one should not be required to pay the full price for a paper he or she has never seen. Our system only reserves money, and clients pay only after they are completely satisfied with a paper. Customers are allowed to ask for an unlimited number of amendments and corrections while the order is in progress. Live chat with the writer is a perfect opportunity to guide him or her in the right direction.
2. The possibility to choose the writer you prefer to work with.
Placing an order with EssayShark.com writers sets the discipline, deadline term and paper requirements. Writers who are ready to follow all of this place their bids for jobs. Our rating system is created for both writers' and customers' convenience.
3. A rating system and customers' testimonials.
The EssayShark.com system of awards is developed to differentiate writers whose work is the most brilliant and who deliver high-quality papers without any delays on a permanent basis. A set of awards and ratings help customers choose the most suitable writers for particular jobs. Good ratings for writers means additional payments and more orders to accomplish. Additionally, warnings for writers exist to make sure all work is performed according to the instructions and are plagiarism-free. If any problem appears, we investigate the matter, give our writers a chance to improve the situation and only then assume needed measures. Writers who do not follow our rules and try to sell accounts, increase their ratings, etc. are dismissed.
4. Site layout.
All is not about grammar only. To make sure EssayShark is a legit writing service, pay attention to its design and site layout. You do not want to wait until the page gets loaded, to see some codes or "404" errors, to find out outdated information, etc. Pay special attention to the blog updates and company's news not to miss important facts and new features.
5. Social networking.
Having regularly updated Facebook, Twitter, Instagram, abd Google + accounts means many people use the service and stay informed of all its news and features.
EssayShark is a legit platform, providing its services on mutually beneficial conditions for all sides.
We pay our writers on time on a regular basis.
Writers set their own prices and choose projects to work on.
Live chat allows both writers and customers to discuss all order details and ask for changes.
Testimonials give a clear understanding of what person you are going to work with – both clients and writers.
Customers pay only after they are fully satisfied with the order.
Customer support works 24/7 to help any time it is needed.