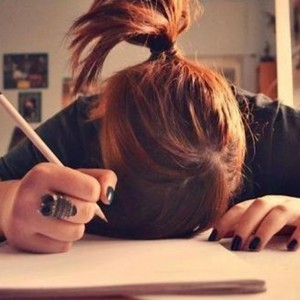 You may be wondering, during your college years, how to balance school, work and social life. When you have freedom for spending your time as you wish, it may be difficult to find new friends and maintain grades. If you wish for more hours in the day, there are a few ways to make it possible. Learn the basics of time management for college students and focus your priorities to balance your college timetable.
Schedule and Prioritize
Sit down and make a list of things you should do this month. Then take a calendar and map them in order from more important to less important. This should include your classes and work hours schedule. Don't forget to mark time for activities such as volunteering or regular facultative groups. The rest of the free time in your schedule should be divided among personal life, homework and social activities. Moderate timing of each activity will help you feel balanced. Prioritize time in your schedule for actions that make you feel successful and satisfied.
Remember about Personal Needs
Most students that give all the best at the same time at college and work often neglect their physical and mental health. A continuous unhealthy life style can result in negative sequences such as depression, eating disorders, anxiety and even hospitalizations. To feel good, eat healthy food, get rest, sleep well and do exercises. Stock healthy snacks, nuts and fruits near your work space in your dorm room. Some universities offer free college gyms or swimming pools, so advantage of this.
Organize Environment
Personal areas of your life such as your dorm room, backpack and work space can tell you more than you think. If you live with chaos in your room, it's more likely you constantly waste your time. The essay paper that should have taken only an hour, stretched into a few hours of your time, because your textbook or notes were hidden in the hill of stuff. Organize the files on your laptop and you'll easily find notes and homework stored there. Back up your information on a flash drive to avoid losing it. Install a planner app on your phone to keep track of your tests, assignments and work hours. This will help you stay organized. The key for effective studying and completing assignments is an organized work space with essentials such as paper, pens and other basic materials. In addition, don't forget to control the battery charges in your gadgets that keep you organized.
Get into the Habit
Student life is full of interesting and unpredictable things that can draw you from the right way of doing things. However, it doesn't mean that you should refuse all dorm parties and movie nights. Be flexible and prioritize those requests to benefit the most from your time.
If it's difficult for you to balance studying and work, you can use our service. WriteMyPapersOnline.com is a writing service that will do your term papers or deal with writing any essay on any topic. We are always ready to help you, as we are available 24/7.