Why did Game of Thrones become massively popular while other epic fantasy novels did not?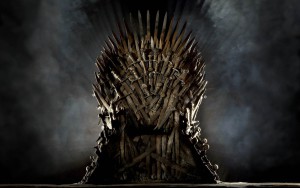 It would be a serious understatement to say that George R.R. Martin's A Song of Ice and Fire (ASOIAF) series was not an overnight success. Game of Thrones, the series' first novel, was initially published in 1991, but did not crack the New York Times Best Seller list until 2011. While popularity surge may be partially attributed to the advent of the popular HBO adaptation, there are several aspects of the series that helped set ASOIAF apart in the fantasy genre. Martin uses morally ambiguous but well developed characters and minimalistic magical elements to create a world that breathes new life into what was once a dying genre.
Fantasy, as a genre, is about escapism (Walter 2011). Accomplishing that escapism without the aide of comfortable tropes is the key feature of ASOIAF that has made it uniquely successful. There are no knights in shining armor, nor villains bent on purely evil desires (although haters of the wicked boy-king Joffrey might disagree). Martin's work refuses to let you label his characters as "good" or "bad" (Khanna 2012).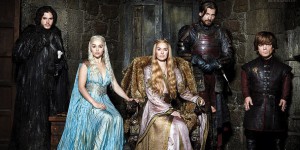 The character you were rooting for ten pages ago might very well commit a murder; conversely, you might catch the evil-doer of last chapter revealing a soft underbelly as she speaks fondly of her children. This kind of character depth rejects the tropes that have become so deeply engrained in the genre. But Martin bucks convention in other ways as well. You will find no elves or wizards running amok on the shores of Westeros (although the same cannot be said of dragons). There is a notable absence of magic in ASOIAF (Khanna 2012). Although this could be a slight disappointment to the fantasy-faithful, it is important in the quest to gain a wider audience. Series with complex magical systems are often intimidating or off-putting to those not comfortable the genre. Dragons aside, these are human characters with human struggles. Those struggles, however, might include a mass murder at your wedding or a unknown knight in your tourney. Martin's ability to provide the escapism that draws fans to the , while firmly grounding his works in the reality of historical, complex characters provide the magical (or not so magical?) formula for his unprecedented success in the mass market.
Walter, D. (2011, March 17). Can fantasy ever tell the truth?. The Guardian. Retrieved from http://www.theguardian.com/books/booksblog/2011/mar/17/fantasy-books-ever-tell-truth
Khanna, R. (2012, April 6). The importance of George R. R. Martin's 'A Song of Ice and Fire'. Lit Reactor. Retrieved from https://litreactor.com/columns/the-importance-of-george-r-r-martins-a-song-of-ice-and-fire
You've read a literature essay sample that demonstrates how an academic paper should be written. However if you can't handle essay writing, get help from WriteMyPapersOnline. With our help, you can forget about your worries as our writers are professionals in academic writing. All you have to do is to place an order on our site including all your requirements and setting the deadline.