How Are Social Psychological Principles Applied In Marketing, Advertising And Branding?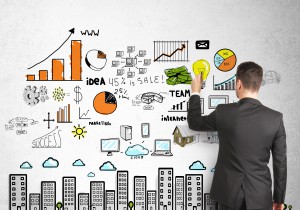 In today's fast moving world marketing, advertising and branding have become powerful weapon in influencing people's thoughts, attitudes and feelings. More and more ideas are explored to improve social media and online marketing strategies. In this article we will dwell further on principles that provide greater insight into consumers' thoughts and behaviors.
Having analyzed the information relevant to the given point the following social psychological principles applied in marketing, advertising and branding have been outlined: reciprocity, commitment, communication using peer pressure, framing effect, scarcity, clustering, authority, illusion, social comparison, impression management, operant conditioning, social impact theory, propinquity effect, loss aversion, exposition.
Furthermore, applying psychological grounds for achieving success in marketing implicates profound knowledge of your brand and customer: make your message related to target market, produce a brand image matching your followers' interests and wishes, provide updated informative educational or interteinment  content, clear and valuable to your reader, cultivate positive and mutually beneficial relationships, reveal genuine interest  and concern to encourage open communication  with customers. Employing these concepts will enable your business to maximize the effectiveness of the content in your social media initiatives (Wertheim, 2012).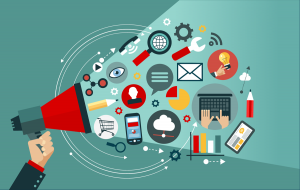 On the other hand, while implementing these techniques one should be aware they are not universal but understanding some key principles in psychology can take your content from good to amazing, all because the right audience is reading and identifying with it ( Soskey, 2013).
To conclude, once you understand how your customers behave and what their basic needs, fears, and biases are, you can start tailoring your marketing efforts around (Langlois, 2013). Applying the above mentioned concepts prove valuable in achieving business goals.
HOW ARE SOCIAL PSYCHOLOGICAL PRINCIPLES APPLIED IN MARKETING, ADVERTISING AND BRANDING
References
Brett Langlois (2013 ,May 3). 6 Psychology Studies with Marketing Implications. Retrieved June 7th 2015, from Powered by Search: http://www.poweredbysearch.com/psychology-of-marketing/
Dave Lloyd (2014, November 26). Search Marketing and Psychology: 4 Principles of Human Behavior to Leverage Today. Retrieved June 7th 2015, from Clickz: http://www.clickz.com/clickz/column/2383245/search-marketing-and-psychology-4-principles-of-human-behavior-to-leverage-today/
Erica Wertheim (2012,  August 9). 5 Psychological Principles Behind Effective Social Media Content. Retrieved June 7th 2015, from Iacquire: http://www.iacquire.com/blog/5-psychological-principles-behind-effective-social-media-content/
Ginny Soskey (2013, July 10). Psychology for Marketers: 9 Revealing Principles of Human Behavior. Retrieved June 7th 2015, from Hubspot Blogs:http://blog.hubspot.com/marketing/psychology-marketers-revealing-principles-human-behavior/
Our psychology essay sample can help you in writing your own. WriteMyPapersOnline can help you with any assignments you receive. If you are asked to write an academic paper, then our professional and experienced writers are here to assist you. You will receive an absolutely unique paper written according to your requirements. Moreover, we offer affordable prices to every customer