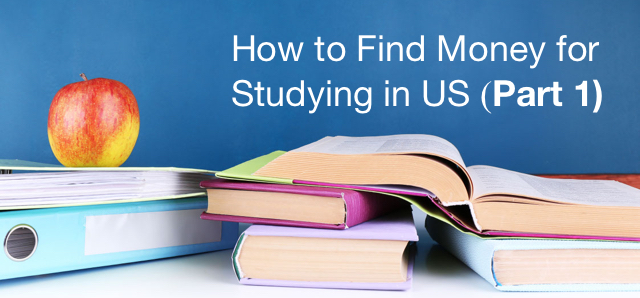 One of the biggest problems of getting a place in US college, is the cost of educational program. American colleges and universities set their fees according to paying capacity of their local residents. The average tuition fee for a bachelor program in the US costs $$ 8.000-18.000, but some colleges may cost up to $ 30.000 per year. However, you can try your luck by seeking the financial aid for international students. You can start with contacting the American fonds that are ready to give scholarships or grants to foreign students and postgraduates on certain conditions.
We do not claim that it is easy to get the financial aid. The level of difficulty will depend on what program you have chosen and where you wish to learn (e.g., students with bachelor program have less chances to get money, than students with master program), what is your specialty, academic success, financial status of the family and so on. But the effort is worthwhile. And the more effort you put, the more real prospects you have.
First, lets see what types of financial aid you can receive.
Scholarship
This type is the most wanted, as it doesn't obliges the student with any commitments, except gratitude. The scholarship usually cover the tuition fees, but sometimes may also cover the living expenses. The scholarship sources may be a government, state, educational institution or other fonds.
Fellowship
In this case financial aid for students is allocated from informal scientific societies that offer scholarships for graduate students, PhDs that are involved in specific projects in a particular area.
Grant
This kind is the highest level of scholarships. Grant is usually allocated for a specific research or project and covers all expenses on its implementation. Grant may be sponsored with any organization that hires the student to make a survey. In addition to payment for work, grant usually covers the transport costs, accommodation and other related expenses. Many grants fund dissertation work progress.
Assistantship
This is not a scholarship itself, as instead you should do a certain work: assistant is obliged to help his scientific advisor or professor in conducting the research. The amount of work can be clearly stipulated – for example, 20 hours per week.
Sponsorship
It may be provided by any company, charity organization or private person. For example, my friend that suffers from diabetes for several years, is studying in American college at the expense of his sponsor – the employee of company that provides insulin to American diabetes patients.