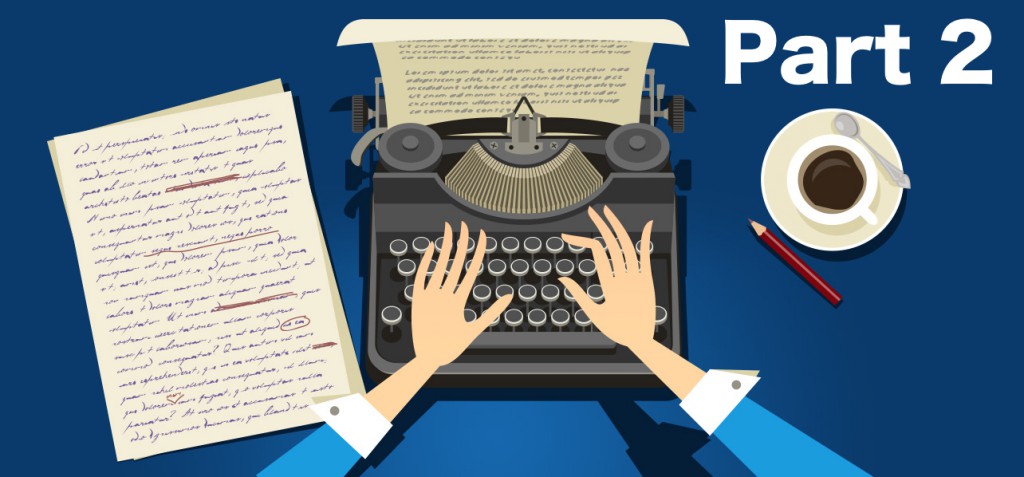 If you haven't already read the previous part, preferably to read it.
Do not explain the obvious
You are not writing a textbook for elementary school. If you refer to the well-known technologies, methodologies, algorithms, methods, etc., simply point out how you have used them. Do not explain their essence, if it is not needed.
Try to write "not too long and not too short sentences"
Of course, it is easier to say than do, but you should strive for it. Unfortunately, even "professional audience" has problems with understanding the long sentence in a few lines. Break them into separate phrases. At the same time, very short sentences that contain 3-5 words also look sloppy. Look for a golden mean.
Avoid jargon
Watch out to use specialized jargon and overly inflated language. Even such jargon as "probate," and "finalize," these does not look good in academic paper. Use simple words instead.
Analysis demands a conclusion
If you call the chapter or part of the writing "Analysis of (something)," you should write a conclusion at the end. Otherwise – what was the point of this analysis?
Remember about math
Mathematics and formulas perfectly transforms a simple text in academic one. Objections like "here you can not apply mathematics" are not accepted. Believe me, even the soup can be described mathematically.
Keep in mind the narrative structure
Remember the following:
introduction ("setting the topic"),
description of problem or task,
a necessary theory on subject,
your proposed solution and its theoretical justification,
practical research and findings,
conclusions.
Use graphic material
The algorithm looks much clearer in the form of so-called "block diagram," numeric data looks good in a table or as a chart, statistical information is better to present in graphics.
Etc.
Read more scientific texts and learn from the best authors. Also investigate new ideas and look for foreign experience and practice as much as you can. Share your "pen test" with supervisor or more experienced "elders," talk about your writing and how to improve it. Ask for help, don't be shy!
Unfortunately, there is no way to write an ideal academic paper. Any text can be criticized. However, some text can withstand such criticism, and some – not. So next conclusions you should make by yourself.
N.B. If you have difficulties in writing  a research paper or essay for college, WriteMyPapersOnline.com is here for you. Just place the order and  get the best quality paper help!